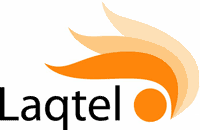 Laqtel Limited, the country's third mobile provider, faces a $250,000 fine for failing to provide a $4 million performance bond to the Telecommunications Authority of Trinidad and Tobago (TATT).
Laqtel appeared before Magistrate Maureen Baboolal-Gafoor in the Port-of-Spain Fifth Magistrates' Court as earlier this month, Laqtel pleaded guilty to the charge and sentencing was put off to last Wednesday.
Special prosecutor Sean Cazabon said according to the Telecommunications Act, Laqtel faces a $250,000 fine. He also asked for the imposition of a fine of $10,000 for each day Laqtel fails to pay the performance bond.
Magistrate Baboolal-Gafoor put off sentencing to October 26.
It was alleged that during the period April 1 and August 31 this year, Laqtel committed a continuing and material breach of condition of its concession granted on December 31, 2005 by failing to provide a performance bond in the sum of $4 million to TATT, contrary to section 65 (b) of the Telecommunications Act 2001 (pdf). The bond has to be provided before the company can obtain its mobile license.
Laqtel was represented by attorney Lennox Marcelle. Standing for the company was Richard Nixon, chief operating officer. Marcelle sought an adjournment of 30 to 45 days, to give itself an opportunity to meet its commitments to pay the $4 million bond as well as whatever fine the court imposes.
"We want to send the message that there is no intention to breach the regulations; we accept that a breach was committed. This matter has not only reached the local media, but it has reached the foreign media and it is affecting investors."
But the magistrate wondered if she had the power to grant an extension on a guilty plea. Marcelle said the court did not have that power to grant an extension, but he said the court could defer sentencing.
Cazabon read the facts of the case to the court. He said on December 31, 2005, Laqtel was successful in getting approval to become the third mobile provider in the country. Based on that, the company had 14 days in which to provide TATT with a $4 million performance bond.
But Laqtel never paid the performance bond despite repeated requests. According to Cazabon, TATT viewed this breach as very serious. "The market has seen just two operators, both of whom command a significant market share," the special prosecutor added.
Marcelle told the court that Laqtel had agreed to pay $9.3 million to TATT over a ten-year period. At least 25 percent has already been paid. He asked the court to impose a nominal fine on Laqtel, saying any harsh treatment would be more detrimental to its commitments and services in Trinidad and Tobago.
via (Newsday)

Here's A Few More Related Posts!!
Laqtel Fined – Update
Laqtel Lacking?
Laqtel Guilty
Laqtel Sued
Weblinks – 17 March 2007
1 Comment »